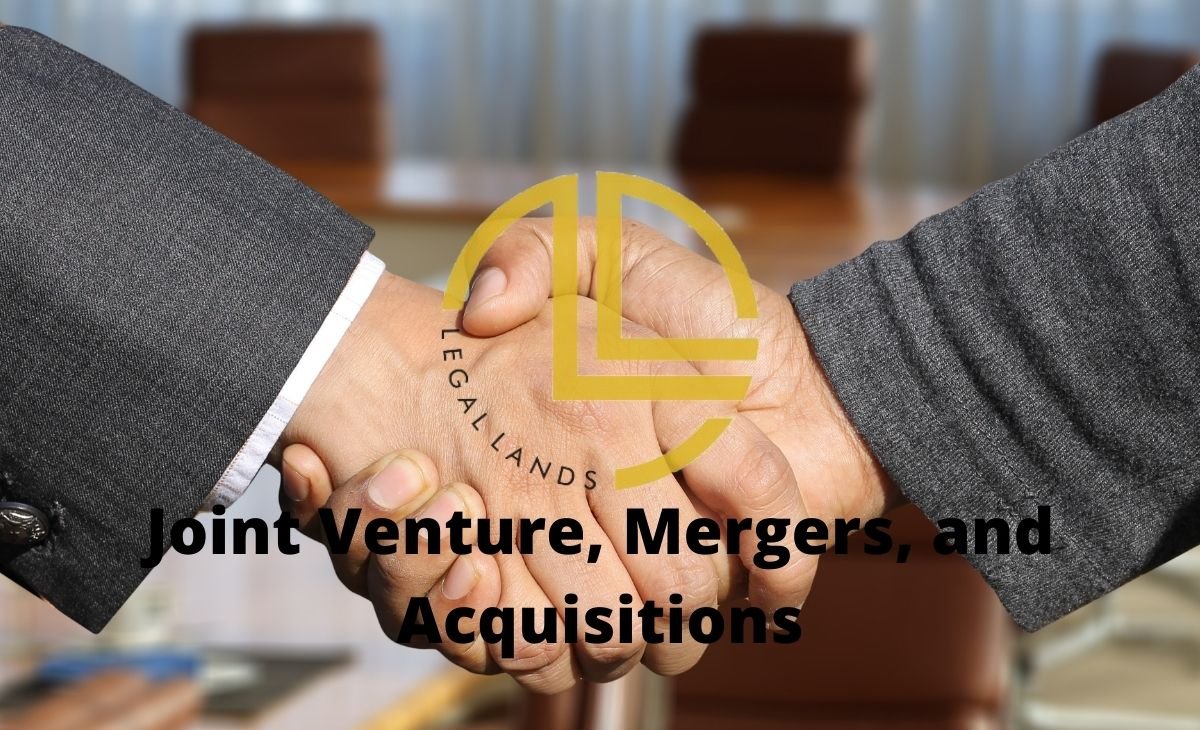 Joint Venture, Mergers, and Acquisitions
M
erger and Acquisition (M&A)
Mergers and Acquisitions (M&A) is a general term that refers to the consolidation of companies or assets. M&A may include different transactions, such as:
"Experienced Attorneys Aggressive Representation."
MERGERS, in a merger, the boards of directors for two companies approve the combination and seek shareholders' approval. Then, the acquired company ceases existence and becomes part of the acquiring company.
ACQUISITIONS of company, the acquiring company obtains the majority stake in the acquired firm, which does not change its name or legal structure.
ACQUISITIONS of assets, one company acquires the assets of another company, this usually happens in case when the acquired company is insolvent or bankrupt.
DIFFERENCE BETWEEN MERGERS AND ACQUISITIONS
In case of Mergers, two separate companies with equivalent and comparable forces comes together, whereas, an Acquisition refers to purchase of a smaller entity by a larger one.
In case of Mergers, all together a new company is formed, whereas, in case of Acquisitions, only the existing company is modified, no formation of new company is done.
AMerger requires two companies to consolidate into a new entity with a new ownership and management structure (ostensibly with members of each firm). An acquisition takes place when one company takes over all of the operational management decisions of another.
The more common interpretive distinction rests on whether the transaction is friendly (merger) or unfriendly (acquisition).
 TYPES OF MERGER AND ACQUISITION
MERGERS
Two companies that are in direct competition and share the same product lines and markets.
A customer and company or a supplier and company.
Two businesses that serve the same consumer base in different ways.
Two companies that sell the same products in different markets.
Two companies selling different but related products in the same market.
Two companies that have no common business areas.There are two types of mergers that are distinguished by how the merger is financed. Each has certain implications for the companies involved and for investors:
PURCHASE MERGER: It occurs when one company purchases another. Purchase can be through cash or any other long term finances.
CONSOLIDATION MERGER: It occurs when a brand new company is formed and both companies are bought and combined under the new entity.
Sorry, no posts matched your criteria.
Need help with legal issues?