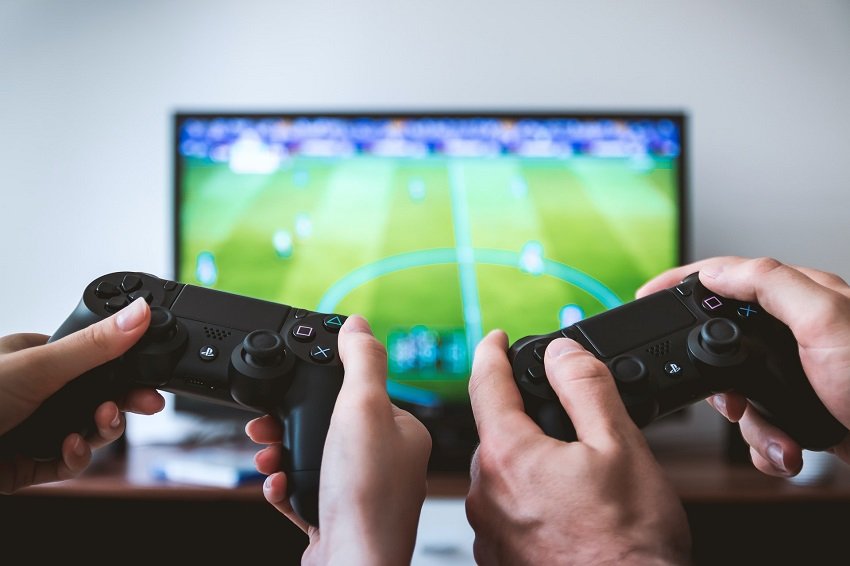 Early 2000s console and PC gaming introduced countless people to digital gaming platforms which marked the beginning of online gaming business across world. Increasing demands for games and a high user base demonstrated the growth of online gaming industry and India is no exception to this.
The COVID-19 pandemic has resulted in 'a different' positive by boosting the OTT and gaming industry, with a surge in demand for online gaming. With people spending more time at home in order to follow social distancing measures, many turned to gaming as a source of entertainment. This has led to an increase in the number of gamers, as well as an increase in the amount of time and money devoted to online gaming.
Internationally, every country has its own law of the land providing different rules and regulations for the functioning of gaming platforms. Some of the countries like Curacao, Malta, Kahnawake, Isle of Man, and Costa Rica makes setting up of gaming company less cumbersome and it is easier to procure the registration licenses for online gaming and betting.
The main reason behind the growth of online gaming in India is the availability of affordable internet access. The country has seen a rapid increase in internet users in recent years, and the availability of affordable data plans has made it easier for people to access the internet and play online games, leading to increase in availability of the number of gaming platforms in India. Popular platforms such as Steam, Origin, and Uplay offer a wide range of games to players.
The popularity of online gaming in India has led to the emergence of several professional gamers as a team or individually. Gamers participate in gaming tournaments which may be an e-sports league, or a battling tournament. The field of online gaming is vast expanding and turning into the source of income and career opportunity for the youth of the country.
The Indian gaming market is expected to grow from $2.8 billion in 2022 to $5 billion in 2025, growing at a Compound annual growth rate of 28-30%. The quantity of gamers in the nation is supposed to expand from 420 million in 2022 to 450 million by 2023, and it is likely to hit 500 million by 2025.
The advent of virtual gaming has attracted many opportunities in varied categories of professions. Illustrating as Web developers have become integral part of the Gaming world as they help in development, maintenance, functioning and operations of the gaming platform making it feasible for all types of people to access the games worldwide.
Online games can be classified into two major heads such as Skill-based or Chance-based:
SKILL-BASED ONLINE GAMING
Skill-based online gaming has become increasingly popular in India. It is based mainly on the mental or physical level of expertise of a player. Popular games include fantasy sports, rummy, and poker. Several websites are offering these games for Indian players, such as Adda52, Khel play Rummy, Ace2Three, etc. These websites are regulated by the Indian government and feature a variety of cash and non-cash tournaments with real money prizes.
CHANCE-BASED ONLINE GAMING
Chance-based online gaming refers to the use of random chance to determine the outcome of a game. This type of gaming generally involves a player's input, such as dice rolling, card selection, or spinning a wheel, combined with elements of chance, such as a random number generator, to determine the outcome. Predominantly chance-based online gaming in India involving real prize money is illegal and prohibited. This includes games such as Poker, Blackjack, Roulette, Slot machines etc.
In India, Matka gambling is illegal and punishable under the Public Gambling Act of 1867, and the Bombay Prevention of Gambling Act of 1887.
In 2017, in the case of Shri Varun Gumber v. Union Territory of Chandigarh and Ors., CWP No. 7559/ 2017, the High Court of Punjab and Haryana became the first and only Indian court to rule fantasy sports to be predominantly skill-based. The Hon'ble High Court held that the element of skill predominated the outcome of the fantasy game and fantasy games were of "mere skill" and could not amount to betting. Pertinently, the Court also held that since fantasy sports did not amount to betting, 'Dream11' was conducting a business activity protected under Article 19(1) (g) of the Constitution of India. The Supreme Court of India affirmed the decision that the game must predominantly be a 'game of skill'.
The Legislations provide that the restrictions would not apply to games of "mere skill". The Supreme Court of India has interpreted the words "mere skill" to include games that are preponderantly of skill and have laid down in the case of State of Bombay v. R.M.D. Chamarbaugwala, AIR 1957 SC 699 that:
the competitions where success depends on a substantial degree of skill will not fall into the category of 'betting or gambling; and
Despite there being an element of chance, if a game is preponderantly a game of skill, it would nevertheless be a game of "mere skill".
The Indian government is taking several initiatives to promote the growth of the gaming industry in India. It has established the National Skill Development Corporation (NSDC) to provide training and skills development to the gaming industry.
India does not have any specific online gaming regulation; however, the Ministry of Home Affairs (MHA) has issued guidelines for online gaming, which are applicable to all online gaming providers in India. These guidelines include:
All online game operator must obtain a license from the MHA to operate in India.
All online game operator must comply with the Information Technology Act, 2000.
All online game operator must ensure that their games are fair, safe, and secure.
All online game operator must adhere to the rules and regulations set out by the respective state governments.
All online game operator must ensure that all payments are made through secure payment gateways.
All online game operator must ensure that all players are above the age of 18.
In addition to these guidelines, the central government has established a Central Monitoring System (CMS) to monitor cyber activities in India. The CMS is responsible for monitoring online gaming activities and ensuring that all online game operator are adhering to the guidelines set out by the MHA.
Gaming and gambling in India were governed by the Public Gambling Act of 1867 prior to the creation of the Indian Constitution. However, since the constitution was adopted, gaming and gambling are now governed under the seventh schedule of the constitution. The constitution's seventh schedule allows each state to enact its own rules governing betting, gaming, and gambling inside its borders. To control gaming and gambling within their borders, some states have established their own laws which are as follows-
GOA
The state of Goa has allowed gambling within the territory of Goa. The government has even allowed slot vending machines in five-star hotels before the approval of the government and after paying certain fees. The gambling laws are strict in Goa and licenses and permits are issued to start any gambling business.
SIKKIM
The state of Sikkim set up its own 'Sikkim gaming regulation act' in the year 2008 stating proper gaming rules and regulations. According to section 2(d) of the Act "Online Games" means all or any games of chance or a combination of skill and chance, including but not limited to Poker, Roulette, blackjack or any game, played with cards, dice or by money or, any or money's worth, as may be prescribed from time to time. Under the act license are provided for operating online gaming and all the details about the website and online portal is provided by the operator to the government. According to the act the operator must function only in Sikkim and should be company incorporated in India.
NAGALAND
The state of Nagaland has also setup its own 'Nagaland Prohibition of Gambling and Regulation and Promotion of Online Games of Skill Act, 2015'. This act is created to regulate online gaming in Nagaland. Games of skill are separately specified under Schedule A to the Act. Under the act the operator must make an application to the Nagaland Authority (Finance commissioner) for the licence disclosing type of game, credentials, software used, etc. in the application. The Nagaland authorities keep tight supervision on the operators to whom licenses have been issued.
MEGHALAYA
Meghalaya Government recently changed its Meghalaya Prevention of Gambling Act, 1970 to the Meghalaya Regulation of Gaming Act, 2021. According to the act, licenses are granted to operators who provide licenses for both games of skill and chance. Once the license is approved the operator is required to pay prescribed license fees and gaming loyalty to the state government.
Another crucial part of online gaming is the payment gateway mechanism, as it allows gamers to make payments with ease and convenience. Common payment gateways used by online gaming sites include PayPal, Skrill, Neteller, Stripe, Apple Pay, and Google Pay etc. These payment gateways provide secure and reliable payment processing, allowing gamers to make deposits and withdrawals with ease. Online gaming sites often offer bonuses or rewards to encourage customers to use their payment gateways. These bonuses can come in many forms, such as free spins or bonus funds. Many online gaming sites also offer loyalty programs or VIP status, which can reward customers with extra bonuses or other benefits.
Online gaming in India is still in its nascent stage and the process of developing various regulations is underway. It is growing rapidly, with more gamers of all ages turning to the internet for a way to play their favourite games. With increased access to high-speed internet, more and more Indian gamers are being exposed to the world of online gaming. This is a trend that is likely to continue as the world of gaming continues to evolve and expand. As more gamers become familiar with the concept of online gaming, India will become a major player in the global gaming industry. With the right approach and the right tools, India can become a leader in the industry and make a name for itself in the world of online gaming.
LEGALLANDS has the requisite experience and skills and has been instrumental in drafting legal opinions and consultations on online gaming laws and regulations. Our Expert professional team can study, interpret, research strategies, negotiate, formulate, and draft contracts involved in the process of gaming laws along with study, interpret, and research, strategies- legal and lobbying, negotiate, formulate, draft contracts &, suits & claims & petitions, etc., for all sorts of International Disputes such as Sale & Purchase of Goods or Services, Joint Ventures and Collaborations, Technology Transfers, Government Contracts, E-Commerce, Banking and Payment Settlements, Third Party Guarantees and many more.