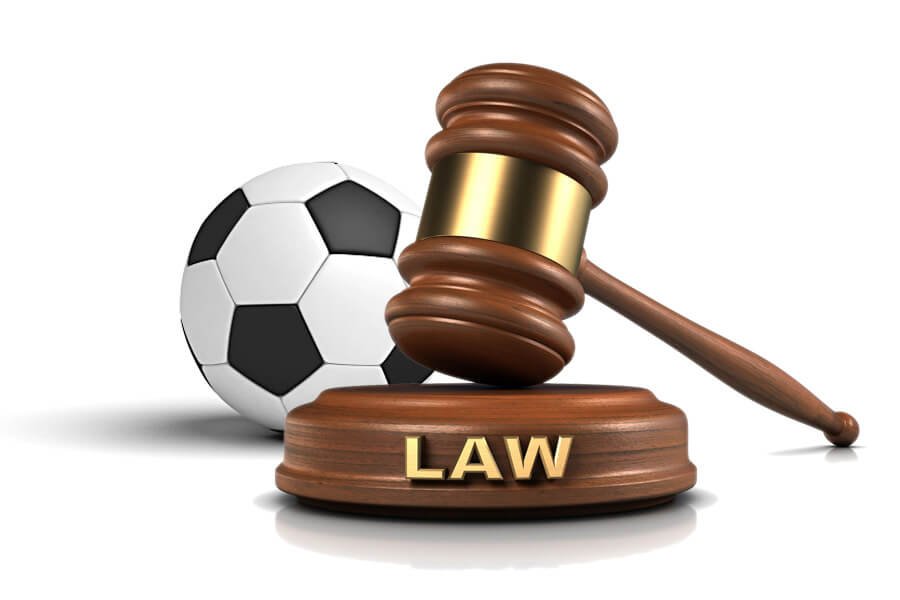 The world has recently witnessed the most prominent Sporting event "FIFA World Cup" played in Qatar. The event intrigued everyone to watch the games or know which team played well in the tournament. The event achieved a record of 5.4 billion cumulative views on different platforms throughout the tournament. Wherein, India has also created history in digital viewership by surpassing TV viewership where 110 million fans streamed the tournament for free. "A Game of Sport" never disappoints and connects the whole world.
Sports have been in existence and played by individuals since time immemorial. Sports can be understood by their activity or the way it is played. There are various recognized forms of Sports that are played at the global level such as Cricket, Football, Basketball, Tennis, Hockey, Badminton, Chess, etc. Over the years, there has been immense growth in Sports from radio broadcasting to digital viewership, from not having a stadium to having a huge infrastructure, or from simple rules to law of the game, or from playing on the field to playing at home (Esports). With its global presence, E-sports has emerged as a new "Sport", that is well recognized by international organizations. With the evolution of Sports, various legal implications emerged in sports, which have evolved as an industry. As there were not any laws regulating the sector, a dire need was felt to eradicate the grey areas of Sports.
Traditionally, problems arising from a sporting event, or a sports activity were solved with the help of the customary practices of society. Sports Law fundamentally lacked any identifiable body or status to mark its presence in society and is generally managed by not-for-profit bodies. Sports and law were often considered different realms. Many believed that it is a mere amalgamation of various areas of civil law such as Contract law, Labour Law, Tax Law, Anti-doping Law, and Intellectual Property Law. Sports Law was nothing more than the general law applied to the sportsperson or body.
Over the period, many Sports enthusiasts and theorists questioned the traditional approach in dealing with sports issues and more over the contemporary and commercial adaption of the sports industry has made it more important to have a legal backbone to support its development. Accordingly, the main objectives of the sports legislation are to defend equality, foster harmony or unity, safeguard economic interests, and maintain peace and public order, among many other objectives, with the mentioned purposes being the most crucial. As a result, Sports Law has been recognized as a distinct branch of Law, and international sports law came into existence having the influence of international treaties such as the Lisbon treaty and international conventions.
At the global level, Sports law is governed by the rules and regulations of international sports governing bodies, such as the International Olympic Committee (IOC), the International Federation of Football Association (FIFA), and the International Association of Athletics Federations (IAAF) and International Cricket Council (ICC), etc. These organizations set rules and regulations for the sports they govern and may have their own internal governance, vigilance and dispute-resolution mechanisms for handling disputes between sports persons, teams and various other stakeholders.
Despite the fact that sports organizations have dispute resolution policies and procedures, there are still a number of issues, including but not limited to Contract disputes, Labor disputes, Intellectual Property disputes, Commercial disputes, and Doping disputes, which may or may not be resolved by local courts depending on the jurisdiction in which the issue is raised.
In order to handle international disputes, an international court named "The Court of Arbitration for Sports" (CAS) was established to get Justice and to settle the concerning disputes. CAS is the final or the apex body for the resolution of a sporting dispute. However, the "International Council of Arbitration for Sports" (ICAS) was also formed to overlook the work of the CAS so that it is not impartial.
In the United States, a board of governors comprising team owners or their representatives, who appoints a chief executive officer to manage day-to-day activities, governs Sports leagues. State and federal governments allow leagues to regulate their activities internally and to set their own rules. However, there is no specific body of law that is known as "Sports Law". Professional sports leagues must abide by federal and state laws that intervene with their business activity.
A number of federal laws, including the Sherman Antitrust Act, the Copyright Act, and the Lanham Act, are in charge of regulating sports law at the federal level. State laws, such as state contract laws and state tort laws, are what govern sports law at the state level. Although sports law is frequently contested in court, it can also be settled through alternative dispute resolution processes like arbitration or mediation. Additionally, a number of organizations and tribunals with a focus on sports, such as the National Collegiate Athletic Association (NCAA) and the Major League Baseball Players Association, are empowered to settle disputes in the sports business (MLBPA).
In India, Sports bodies are independent organizations as per the Olympic Charter, which limits government interference over sports federations. The Indian Olympic Association is in charge of and manages all issues relating to the country's international representation and sports promotion. There are also federations for non-Olympic sports, such as cricket, which is governed by the Board of Control for Cricket (BCCI) in India. These regulatory bodies are largely autonomous and independently manage their respective organizations' work.
The position of Sports law in India is not great as well. As India does not have substantial "Sports Law" regulations. For the sake of regulatory purposes, the Ministry of Sports and Youth Affairs periodically releases guidelines on governance. Also, other organizations oversee and administer "Indian sports law" such as the National Sports Policy, National Sports Federation, Sports Law and Welfare Association of India, Sports Authority of India, and The Sports Broadcasting Law of India. Nevertheless, India plans to provide justice to Indian Sports persons through newly formed the Sports Arbitration Centre of India (SACI).
Today, with the circulation of billions of dollars, the sports sector is a full-fledged enterprise. Moreover, the 'laws of sports' have evolved along with Sports. However, Sports law is not only widely accepted in law schools throughout many jurisdictions, but also, it remains a preferred field of practice for attorneys.